RYA First Aid Course
Saturday 15th February 2020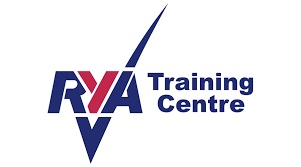 Freshwater Independent Lifeboat (FILB)
FIRST AID COURSE SATURDAY 15th February 2020
Royal Solent Yacht Club, Yarmouth – Isle of Wight.
Information for participants
The course lasts the whole day from 0900 to 1630.
There will be a coffee break mid-morning, a half hour lunch break and a tea break mid afternoon.
Course outcomes:

Understand the role of a first aider in regard to:
The importance of preventing cross infection
The need for recording and/or reporting incidents and accident
Assessing a scenario and circumstances to ensure they act safely, promptly and effectively in an emergency
Can perform CPR to current protocols and understand the differential for drowning.
Understand the importance of the recovery position and the need to modify it for small spaces.
Can administer first aid to those who are unconscious
Can identify types of external bleeding and control bleeding
Can use appropriate dressings, bandages and other first aid equipment available, including improvised dressings and bandages.
Understand the term shock, recognise and treat it
Can recognise and understands the treatment for hypothermia following immersion and/or exposure.
Recognise the signs of a reduced level of response, with particular reference to serious head injuries.
Can administer suitable first aid for:
breathing difficulties
choking
chest pain
seasickness
diabetic emergency
anaphylaxis
hyperthermia
fractures
seizures
burns, including scalds, chemical and electrical
minor injuries including small cuts, grazes, bruises and small splinters
Can choose suitable first aid equipment

NOTE: The course may be tailored to lifeboat crew to include additional assessments and interventions.
Costs - The course costs £50 per person for FILB members and £65 per person for non-FILB members and includes the new RYA First Aid manual. Payment for the course can be made on the day of the course. Payment may be made by cash, cheque or direct bank transfer. Cheques to be made payable to Freshwater Independent Lifeboat
Car parking – the Club carpark is for members only. There is a public Car Park not far from the Club. The Club can be accessed by walking into Yarmouth Square. Its situated to the side of the Bank House Antiques Emporium. Normal parking fees are required.
Any further questions relating to the course, contact boathouse@freshwaterlifeboat.org.uk
Please let RSYC know if you have any allergies.