RSYC Book Club - The Salt Path by Raynor Winn
Thursday 1 April 2021
The RSYC Book Club meets every 4 to 5 weeks via Zoom. The next meeting will take place on Thursday 1st April at 2.30 pm. The book for discussion is The Salt Path by Raynor Winn, all members are welcome to join. Please see an introduction to the book below: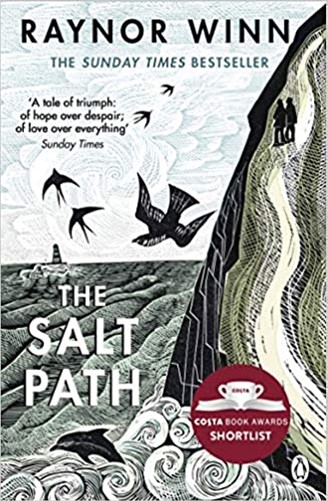 The Salt Path by Raynor Winn
On a Thursday afternoon in August 2013, Raynor Winn and her husband, Moth, set off from Minehead in Somerset to walk the 630-mile South West Coast Path. She was 50, he was 53. They had a tent bought on eBay, a couple of cheap, thin sleeping bags, £115 in cash and a bankcard with which to draw out the £48 a week they were due in tax credits. They were broke, homeless and …….
Any member interested in joining the group should contact Pat Dawson email pat@dpdawson.co.uk or phone (01983) 760655.