Out to Lunch Cruise - Newtown Picnic
Tuesday 15 June 2021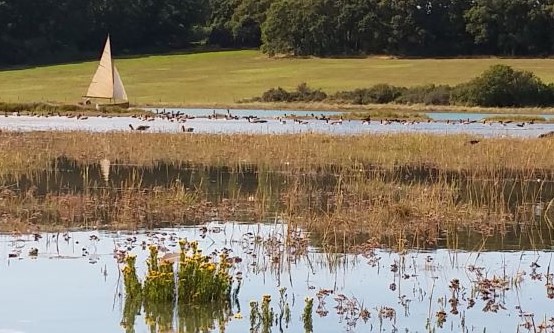 On Tuesday 15th June the Cruising Group will be going up on the flood tide to Newtown River for a picnic. High Water is 1511 that day so we are aiming to be in Newtown between 12noon & 1pm. Picnic BBQ lunch is ashore on the western entrance, and we'll aim to catch the ebb tide down in the afternoon.
If you would like to join in this Cruise, please email the sailing office; sailing@royalsolent.org or call 01983 760256.
Non boat owners are welcome to join the Cruise by driving to Newtown and walking down to The Black Hut. David Porter will ferry you across the harbour to the entrance. Please contact the sailing office if you wish to join the day.