Secretary's News 5th May 2017
05/05/17
Open Day
Members will be delighted to hear that Saturday's Open Day was a great success; having reasonable weather is always a great help on such occasions but this event could not have taken place without the enthusiasm and assistance of so many members promoting their respective activities, plus the huge amount of time and effort directed at organising the event by Pat Dawson and the great support provided by Claire and Lucy.
Jazz Weekend
As if the Open Day was not enough for one weekend, the Club also hosted a smorgasbord of jazz on Saturday night and Sunday lunchtime, which was very well received by the hundred individuals who attended over the two days. Many thanks are due to Dick Dawson for laying this event on. There is a good write-up featured in this week's County Press courtesy of Mal Butler.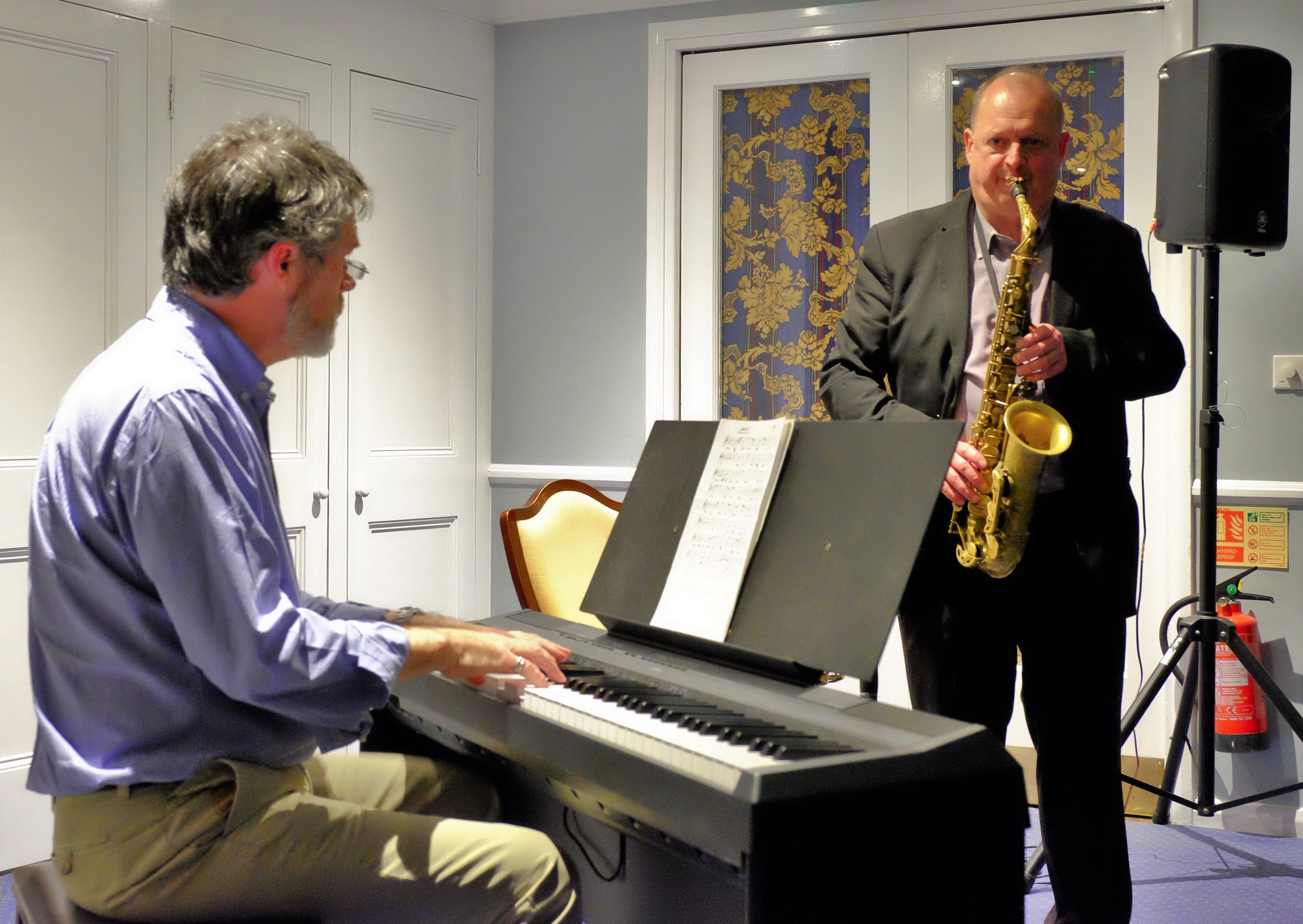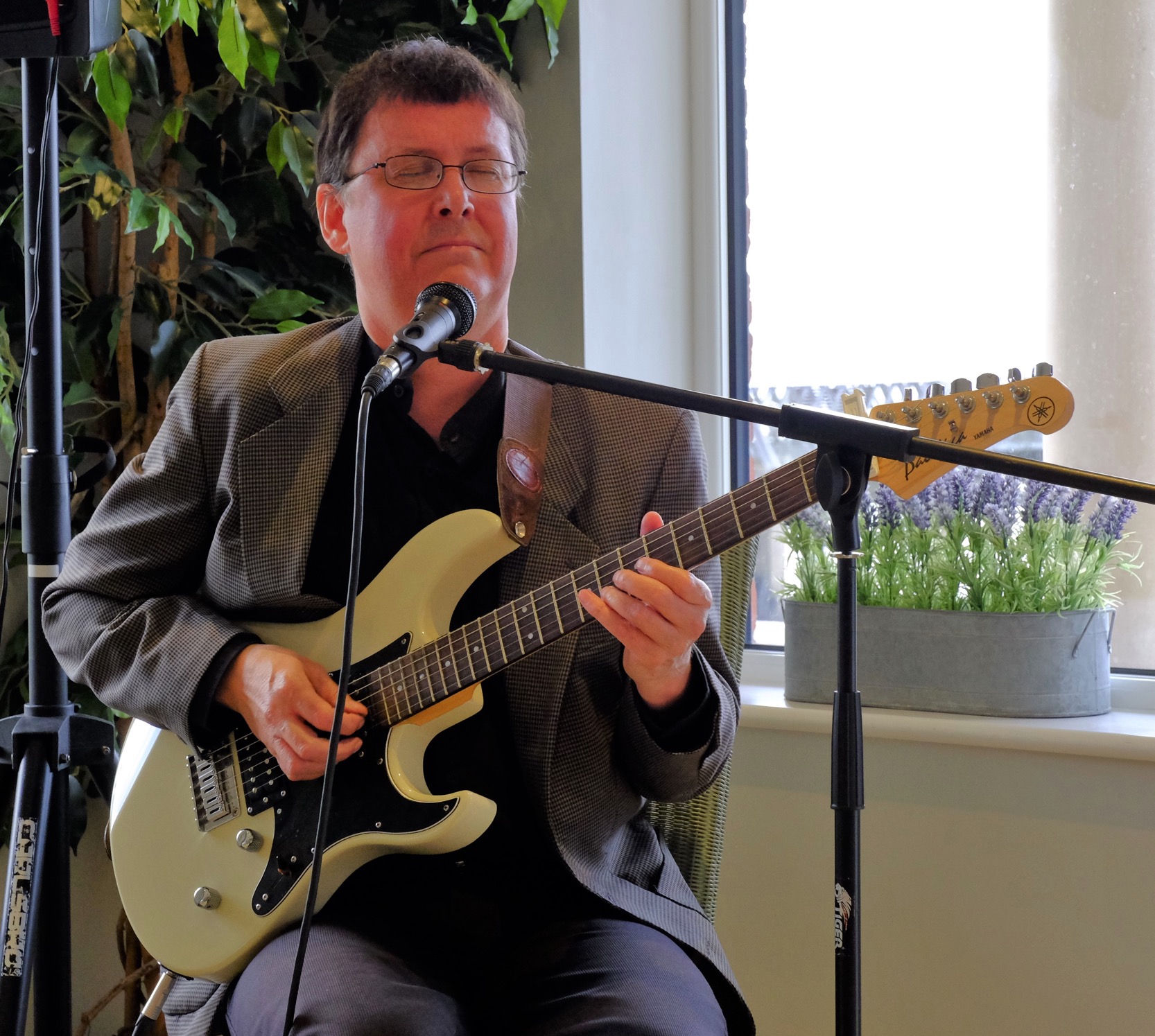 Dave Newton & Alan Barnes, photo courtesy of Bob White Nick Page, photo courtesy of Bob White
Rule Clarification
Rules 25.1 – 25.3 refer to visits by yachtsmen, foreign yachtsmen and members from clubs with reciprocal arrangements, while Rule 26 refers to guests introduced by members and limits Club Visits by them to seven times in any period of twelve months. It is stressed that all those mentioned in Rules 25.1 - 25.3 should sign in, or be signed in, the Visitor's Book. This includes non-RSYC members of a Club Member's family. To read the Club Rules please click here.
Club Room Usage
Current policy was re-affirmed at the April General Committee Meeting, which was to use the rooms best suited to the numbers expected for a function. However, this would always – or very nearly always – mean that members would have their own space, somewhere in the clubhouse. On the question of the inter-connecting doors between the Mottistone and Eremue Rooms (at the west end of the clubhouse), the General Committee had decided in the autumn that as a rule, these doors would remain closed. This policy was also confirmed; the inter-connecting doors would remain shut unless specifically opened for an event, such as Sunday lunch.
Smoking
By way of a reminder, smoking within the grounds is confined to the lawn and colonnade. Members and guests should refrain from smoking in the car park, especially near the front door of the clubhouse.
Car Parking
A member raised a question at the AGM about car parking, pointing out that cars have tended to increase in size, while parking spaces have remained the same. Over the next month the plan will be to look at increasing the size of spaces in the middle of the car park and create diagonal parking spaces along the drive. Spaces by the lime tree and along the south side of the clubhouse will remain the same. Overall the number of spaces will not decrease. The aim will be for smaller cars to use the spaces around the periphery with the larger four-by fours parking in the central, larger spaces. It is appreciated that this is a somewhat ambitious plan but if members can try to adhere to it parking at the Club should become a little easier. One additional point: members may have noticed a double yellow line along part of the drive with access to gates into the garden of what was the former Lloyds Bank in Yarmouth. The owners of this property have a legal right of way along the drive into their property so members are asked to respect this right of way and not park on the double yellow lines.
Thom D'Arcy's Voyage
Club member Thom D'Arcy is currently sailing single-handed around the world in his Vancouver 28, a pretty impressive feat in anybody's book. If members would like to track his progress they should click here.
Voyage by Brendon Penn-Whitehurst
One of our younger members, Brendon Penn-Whitehurst, wrote an account of what should have been a sailing trip across the Bay of Biscay via the Rona Sailing Project on Rona II but turned into an extensive motoring one due to lack of wind. His account should have been included in the latest Club's Magazine but was unfortunately omitted due to an oversight. However, to read an account of his voyage, please click here.
Taittinger RSYC Regatta
Online entry for the Taittinger RSYC Regatta is now open and it is gratifying to note that we already have received almost thirty entries so far. It will be interesting to see whether last year's record total of one hundred and seventy-seven entries will be broken this year. For more information, please click here.
Bordeaux Trip
On behalf of the Club's Wine Society, Richard Pierrepont is organising a wine-tasting trip to Bordeaux from 29th September - 1st October 2017. Spaces are filling up fast so if you would like to go on this trip, please contact Richard as soon as possible. His email address is: rhpierrepont@btinternet.com
Bridge
If any members would like to join the Bridge group, it takes place at the Club every Thursday at 2pm. Please contact the Front Office on 01983 760256 if you would like to take part.
Forthcoming Events
Sign-up now for the Classical Sunday Lunch (Roast Lamb) on Sunday 14th May, for more information please click here.
Please note that the Commodore's BBQ is scheduled for Sunday 28th May, plus the Club will be laying on three breakfasts over the next three months. The first of these will be held on Sunday 4th June. The second is the traditional breakfast for the Round the Island Race on Saturday 1st July with the final one scheduled for Sunday 30th July.
George Hotel Offer
Members may have seen that The George Hotel is advertising "A Right Royal Weekend" this Saturday, which comprises Afternoon Tea with Grant Harrold, a former Royal Butler to HRH The Prince of Wales and/or a dinner offering an insight into the etiquette of royal dining. Members of the Club will receive a 10% discount from the stated prices so if you are interested, please contact The George.
Hamish Fletcher
Secretary