Secretary's News 14th July 2018
14/07/18
New Members
The following are welcomed as new or re-instated members this month:
Mr Peter Headland
Miss Olivia Wilson
Mr Howard Williams
Mr William & Mrs Alison Olmi, Miss Emilia, Masters Henry & Gabriel
Mr Anthony Stark Toller & Mrs Jacqueline Ryder
Mr Brian & Mrs Catherine Harding
Mr Neil & Mrs Julia Peers
Master Otis Smith
Mr Chris Trainor (re-instatement)
Marine Conservation Zone
On 11th July the Vice Commodore, Anne Kyle, emailed members regarding the urgent and critical issue of the proposed MCZ from Yarmouth to Cowes, which encompasses the Club's principal sailing area and moorings. The Vice Commodore has submitted a response from the Club to this proposal and members are urged to please submit their own responses to Defra by Friday 20th July 2018.
To read the Vice Commodore's email, please click here.
If you require any additonal advice on submitting a response, please contact the Vice Commodore (anne@pas-kyle.co.uk) or Tom Symes (tomsymes@gmail.com).
RSYC Summer Shindig

Our Summer Shindig will take place on Saturday 11th August, with a welcome drink on arrival from 18:30, followed by a delicious buffet served at 19:30. Island close-harmony vocal group 'Company B-UK' will be performing live throughout the evening with their own take on 1940s swing and the dress code is smart casual with a hint of the 1940s.
For more information or to sign-up online, please click here.
The Taittinger RSYC Regatta
The Club's renowned regatta next weekend has attracted unprecedented demand and we have received more entries than ever before. One of the key factors of the regatta is the help we receive onshore and on the water each year from over 80 Club members. Without this support we would simply not be able to run what many would consider has become the best regatta in the South of England.
Dinghies
From 19th – 23rd July 2018, during the Taittinger RSYC Regatta, the dinghies in the dinghy park will be re-located to the car park behind the Bank House (to the right of the driveway). If any member needs to access their dinghy during this period, please would they contact the Front Office before Thursday 19th July to enable us to store their dinghy at the front.
Club Moorings
If any member takes up one of the Club's moorings on an overnight basis, please would they book in advance where possible and settle up with the bar before leaving. Discounted overnight mooring fees for members are as follows:
A Trot (39ft max) - £15.00
B & C Trot (Dayboats only) - £10.00
Please note that our A trot moorings are all in use from 20th – 22nd July 2018.
RIB Helpers
The Club is looking for members, ideally with experience on the water, to volunteer to help out on our RIB on Wednesday evenings and Sunday mornings throughout the sailing season. Please email our Sailing Secretary, Peter Spink if you are interested. (sailing@royalsolent.org).
Wednesday Evening Racing
The courses being raced by each of the classes during the Spence Willard Wednesday Evening Series are displayed on a board in the bar, so if you're keen on sailing but not able to get out on the water it's a great way to follow the racing. Plus, if you'd like to volunteer to set up the course board in the bar on a Wednesday evening, please get in touch with our Sailing Secretary, Peter Spink (sailing@royalsolent.org / 01983 760256).
Barrier Cards
Members are politely reminded that, in accordance with car park bye-law B14.2, a Club barrier card is non-transferable and may only be used by the member(s) it was purchased by for the vehicle(s) registered against it.
Sunglasses Straps
Ideal for using out on the water to keep your sunglasses safe; Royal Solent Yacht Club sunglasses straps are now available to buy from the front office or bar at just £2.50 each.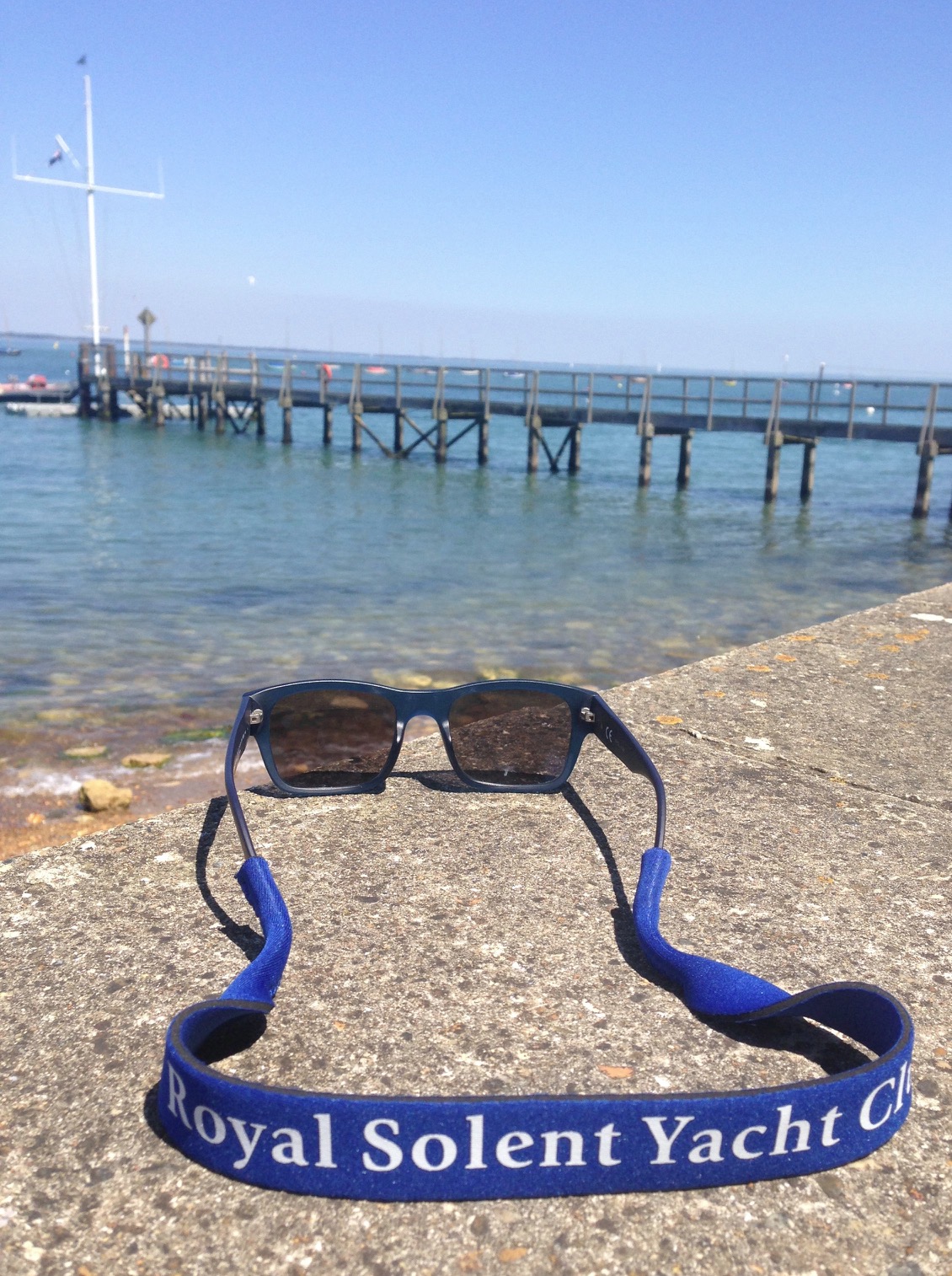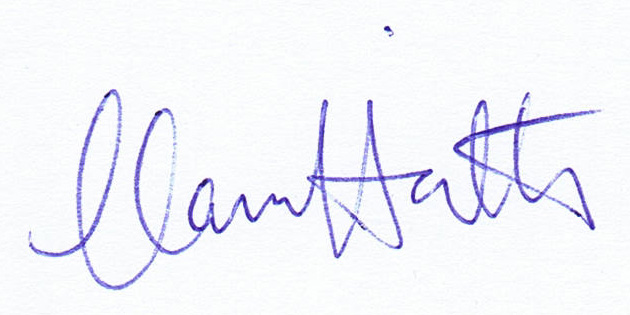 Claire Hallett
Secretary