The Cruising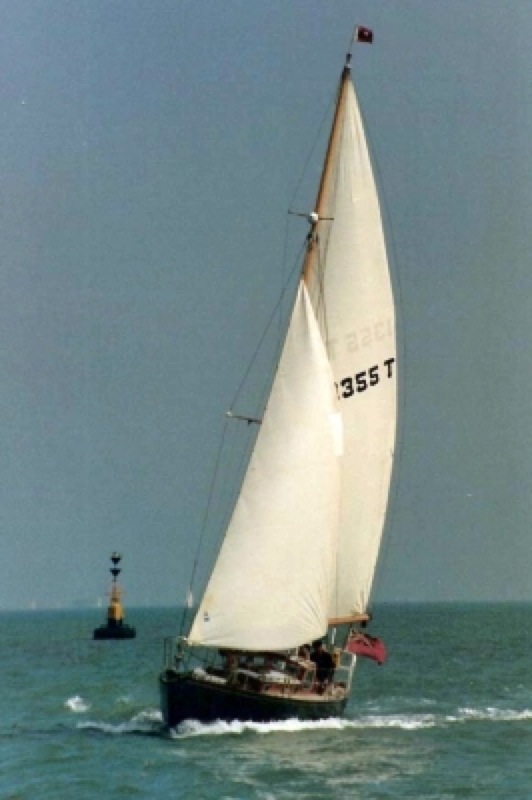 group has a reputation for hospitality and warmly welcomes newcomers, both sail and motor.
You don't need to have a boat to join in, contact the Sailing Office and we will put you in touch with someone who would like to take 'crew'.
The 'Out to Lunch' cruising events are hugely popular and next years programme provides something for everyone.
During the past few years the Club has organised several foreign cruises, including Croatia, the Burgundy canals and Turkey.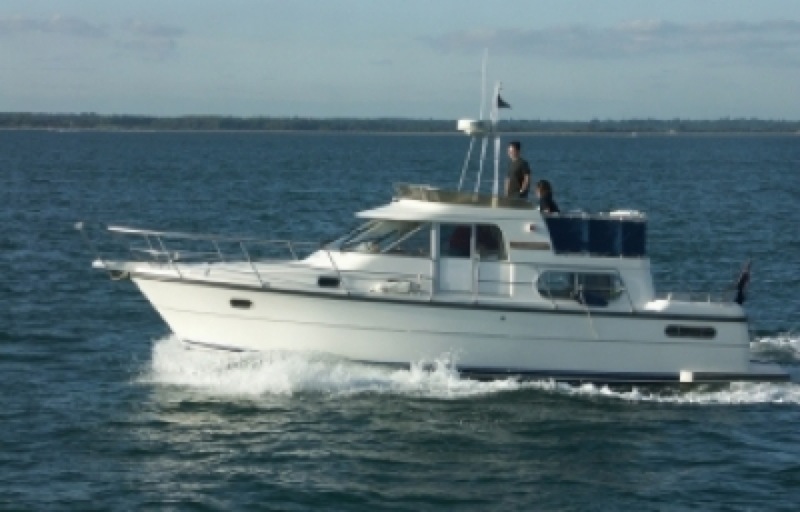 If you are interested in cruising and are not on the Cruising email list, please contact the Sailing Secretary, Peter Spink, on 01983 760256 or via sailing@royalsolent.org.
Geoff Neary is the Captain of Cruising and can be contacted via the Royal Solent Sailing Office.
The 2017 Cruising Season started on the 1st March with a trip to the Sir Max Aitken Museum, Cowes, followed by lunch at the Island Sailing Club. It was attended by more than 40 Members who enjoyed a guided tour of the famous museum and the hospitality of the Island Sailing Club.
Almost 50 Members enjoyed a guided tour of Hurst Castle followed by lunch at the Gun Inn, Keyhaven on Wednesday 10 May. The Hurst Castle Ferry was chartered for the trip.
The Cruising Group were 'out to lunch' at Gins Farm on Thursday (21 September). 14 boats and just under 50 members braved a F5-6 from the South West to enjoy the hospitality of the Royal Southampton YC on the River Beaulieu
LAST CRUISE
"Out to Lunch" 24 October, 2017

The Royal Solent Cruising Group, a bunch of jolly "tars"
From time to time go "Out to Lunch" (but never very far)
So, on October 24, the last cruise of the year
The yachting types unfurled their sails and donned their sailing gear.

The motor-boaters hummed and ha-ed, ( the wind was blowing strong)
But then set off to Lymington, a voyage not too long
On wind-with-tide the journey there had not too many thrills
Though coming back the adverse tide caused several cocktail spills

The venue was The Royal Lym, a dozen boats, we think,
Where forty-seven thirsty souls enjoyed their chats and drinks
A cheerful bunch of members - mixed -some old, some very new
Included six arrived by car, (as some folk often do).

Our dining room was pre-reserved, we sat down,to be called
To eat a splendid carvery, (with compliments from all)
Desserts and wines, of course were there, available to each
To sup and sip while Captain Geoff was heckled through his speech.

And all too soon the day was done, (although we wanted more)
The yachties had to rush away to catch the bridge at four.
As clocks go back, the winter's here, the season's all but gone
But, cruisers, we'll go "Out to Lunch" next year, so bring it on!