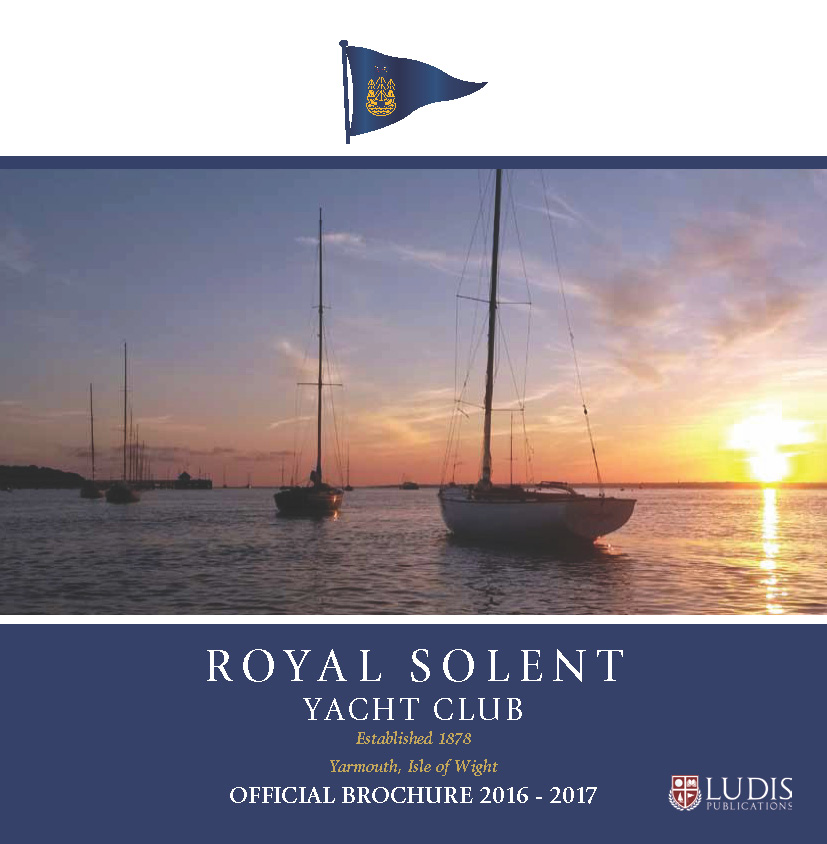 Please click on the image above to view a PDF of the Club's Official Brochure.
The Royal Solent Yacht Club 's Offical Brochure is a bi-annual publication providing comprehensive information about the benefits, activities and events that the Club has to offer anyone looking to join as a member.
In addition, there are details of the Club's facilities and services for those looking to book the Club as a venue for a sailing event, such as rally or regatta; a private function, such as a wedding, party or wake; or a corporate event, such as a meeting, seminar or conference.
Copies are also on display in the Clubhouse for members and visitors to read and take away with them.
Any members wishing to advertise in future brochures should please contact the Membership Secretary at membership@royalsolent.org.
To view the Club's Magazine, please click here.