Commodore's Christmas Lunch - Fully Booked
Sunday 20 December 2020
The Commodore's Christmas Lunch is now fully booked. To add your name to the waiting list, please email events@royalsolent.org or telephone (01983) 760256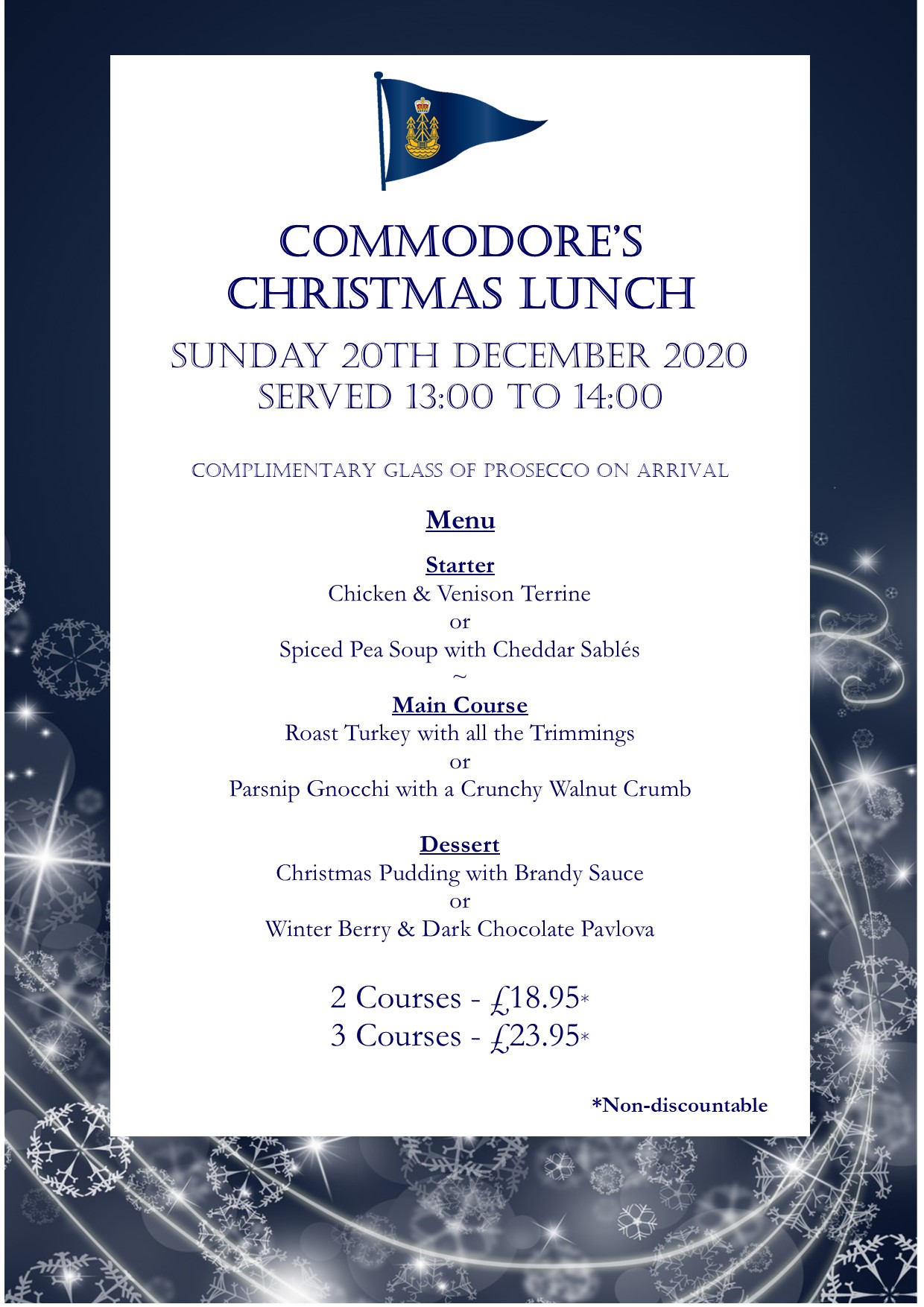 In line with government regulations concerning Covid-19, the following restrictions are currently in place:
- Face coverings are required to be worn in the Clubhouse, except while seated at your allocated table.
- Bookings are limited to a maximum of 6 persons per table.
- Those at different tables are not permitted to mingle.
- Table service is in operation for drinks and food.
- The Club is required to close at 10pm, last orders from the bar will therefore be at 9:30pm.
If you haven't visited the Royal Solent since we re-opened in July, please familiarise yourself with 'Our Response to Covid', including the Club's Procedure for Operational Practices and Shore Based Risk Assessment.