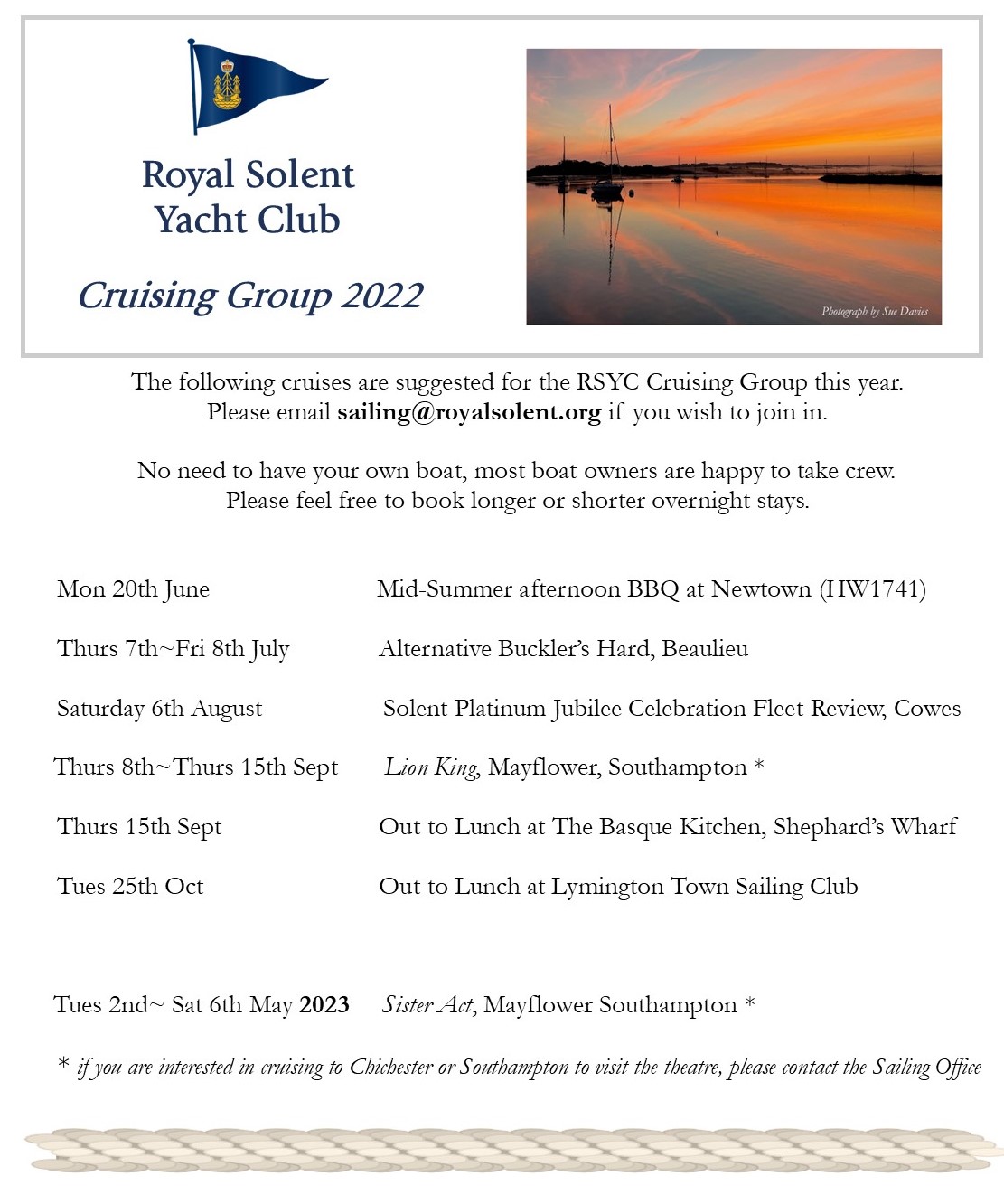 The Royal Solent's Cruising Group has a reputation for hospitality and warmly welcomes newcomers, for cruisin
g by both sail and motor.
You don't need to have a boat to join in, simply contact the Cruising Captain David Porter via the Sailing Office sailing@royalsolent.org, or 01983 760 256 and we will put you in touch with a fellow member who would like to take 'crew'.
The 'Out to Lunch' cruising events from March to October are hugely popular and the programme provides something for everyone, please contact us to add your name, or find out more details.
In past years the Club has also organised several foreign cruises, including Croatia, the Burgundy canals and Turkey. For this year's Cross Channel adventure, we are planning to go to Alderney.
Please click on the links below to read our Cruising Reports so far in 2022:
Lymington Town Sailing Club, March
The Rising Sun, Warsash, April
The Breeze Restaurant, Island Harbour, May
Buckler's Hard, Beaulieu, June
Here are the Cruising Reports from 2021:
Lymington Town Sailing Club, April
Basque Kitchen, West Cowes, May
Jolly Sailor, Bursledon, August