Merry Mondays
Monday 28 December 2020
The Happy Monday 2 courses for £10 on a starter and main on Monday lunchtimes in September and October proved very popular. As we are unable to continue Happy Mondays during November, we're extending this great offer into December with a festive name change to Merry Mondays.
Please note that advanced booking before the day is essential for this popular event!
To book online, please click here.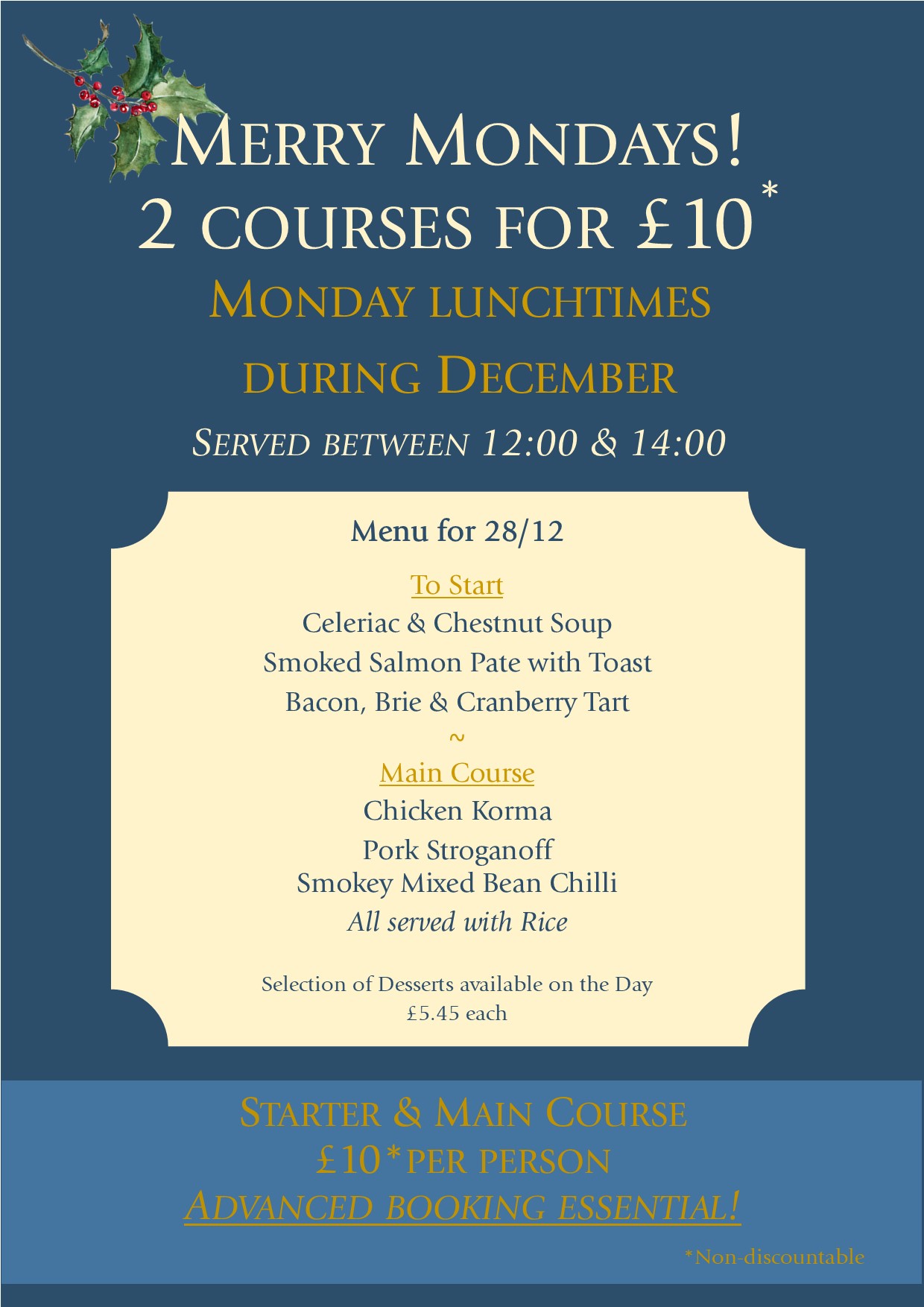 In line with government regulations concerning Covid-19, the following restrictions are currently in place:
- Face coverings are required to be worn in the Clubhouse, except while seated at your allocated table.
- Bookings are limited to a maximum of 6 persons per table.
- Those at different tables are not permitted to mingle.
- Table service is in operation for drinks and food.
- The Club is required to close at 10pm, last orders from the bar will therefore be at 9:30pm.
If you haven't visited the Royal Solent since we re-opened in July, please familiarise yourself with 'Our Response to Covid', including the Club's Procedure for Operational Practices and Shore Based Risk Assessment.