RSYC Open Day
Saturday 5 May 2018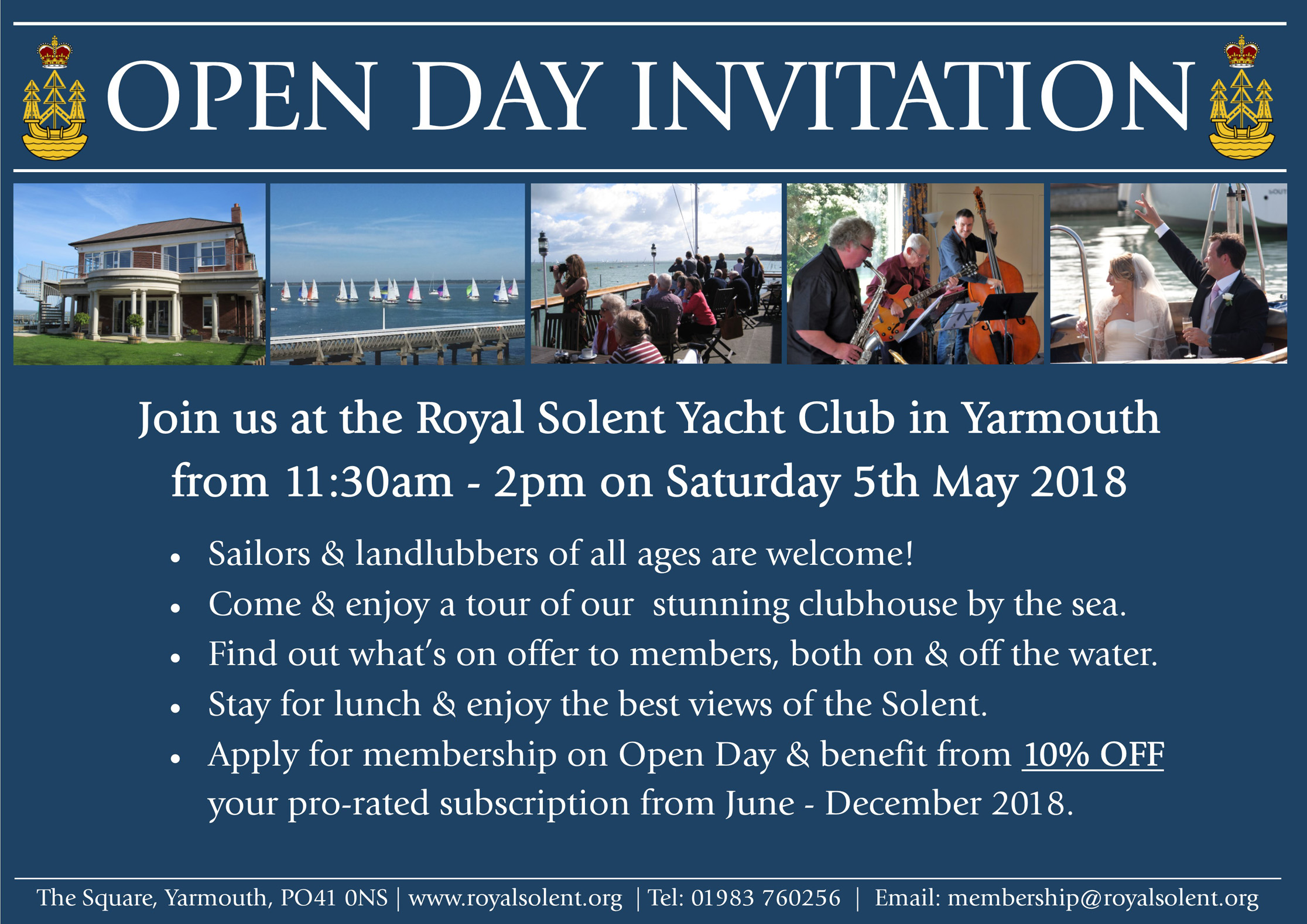 Prospective, new & existing members all welcome!
Come and enjoy a tour of the clubhouse and chat with representatives from all the on-shore groups and activities and the different sailing classes.
It is a great opportunity to see what the Club has to offer both on and off the water, and of course to socialise! Then why not stay on for a delicious lunch?
Plus, enjoy 10% off your 2018 subscription fees if you join on Open Day!
Existing members who would like to get more involved in any aspects of Club life and social activities are also invited to come and find out more about what's on offer - please also bring any friends who might like to join!
To find out more about becoming a member of the Royal Solent, please click here.
---
Also taking place on 5th May is the Yarmouth Harbour Spring Festival where we'll have our usual stand - to view a video of last year's festival, please click here.