Steak Night
Friday 30 July 2021
To book online for Steak Night, please click here.
Supper will be served in the Clubhouse between 18:00 and 20:00.

Any bookings made online with less than 24 hours notice will not be valid.
Please telephone the office on 01983 760256 or the bar after 17:30 on 01983 760239 to enquire about making a same day booking.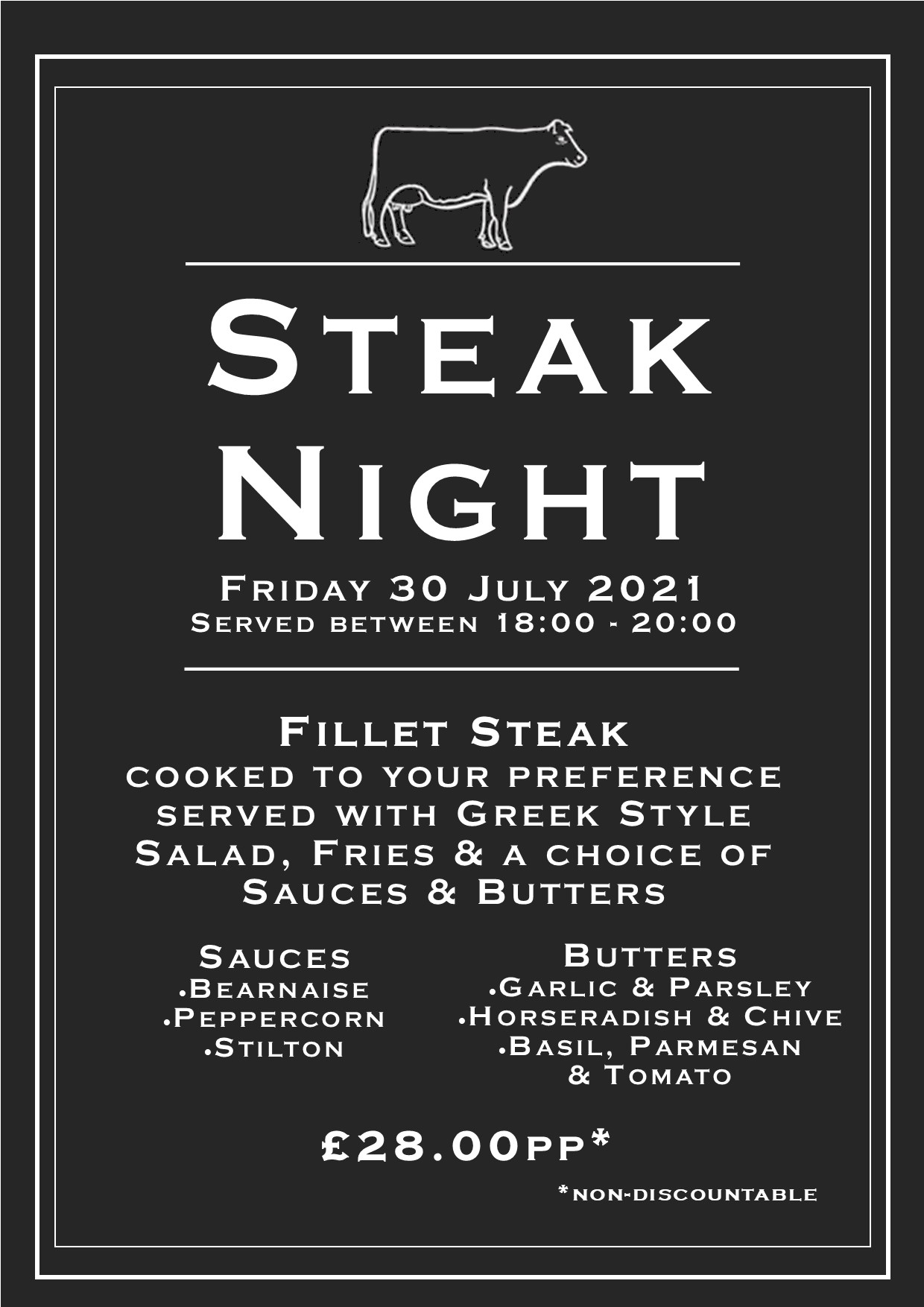 In line with government regulations concerning Covid-19, the following restrictions are currently in place:
- Face coverings are required to be worn in the Clubhouse, except while seated at your allocated table.
- Bookings are limited to a maximum of 6 persons per table.
- Those at different tables are not permitted to mingle.
- Table service is in operation for drinks and food.
- The Club is required to close at 10pm, last orders from the bar will therefore be at 9:30pm.
If you haven't visited the Royal Solent since we re-opened in July, please familiarise yourself with 'Our Response to Covid', including the Club's Procedure for Operational Practices and Shore Based Risk Assessment.