RSYC Book Club - Estuary by Rachel Lichenstein
Thursday 22 July 2021
The RSYC Book Club meets every 4 to 5 weeks. The next meeting will take place on Thursday 22nd July at 2.30 pm. The next book for discussion is Estuary: Out of London to the Sea by Rachel Lichenstein. All members are welcome to join. Please see an introduction to the book below:
This book explores the Thames Estuary from Tower Bridge to the sea, part urban industrial sprawl and part marshland. Rachel spent five years exploring this unique community, past and present; from mud larks and fishermen to radio pirates and champion racers, buried princesses and unexploded bombs.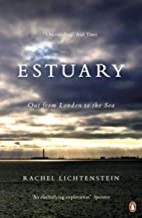 Any member interested in joining the group should contact Pat Dawson email pat@dpdawson.co.uk or phone (01983) 760655.