Fundraising Silent Auction
Friday 24 November 2023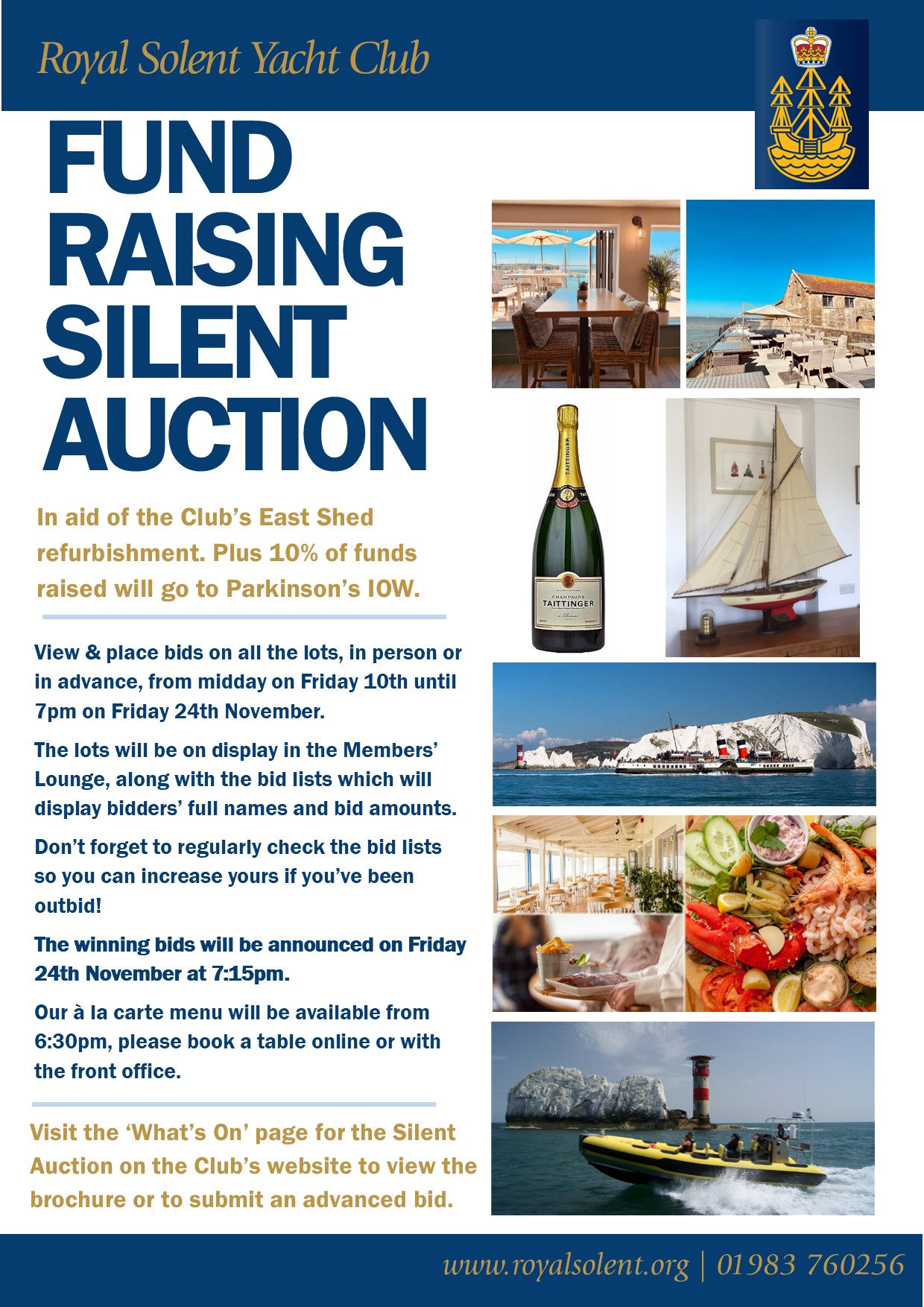 *********EVEN MORE NEW LOTS ADDED!********

AUCTION BROCHURE: To view the silent auction brochure, please click here.

ONLINE BIDDING: To submit an online bid, please click here.
(Please note that online bidding will close at 4pm on 24th November).
SUPPER: To book online for supper, please click here.

There will also be a FUNDRAISING LUCKY DIP at £5 per ticket!

Please note that successful bidders will be required to provide payment via debit/credit card on collection of their lots, either on the evening once the auction has ended or during the following week.

The names of successful bidders and lot contributors will be added to the plaque to be attached to the new boatmen's workshop.

To view more information on the Club's East Shed Refurbishment Project, please log-in to the online Member Area.