Folkboats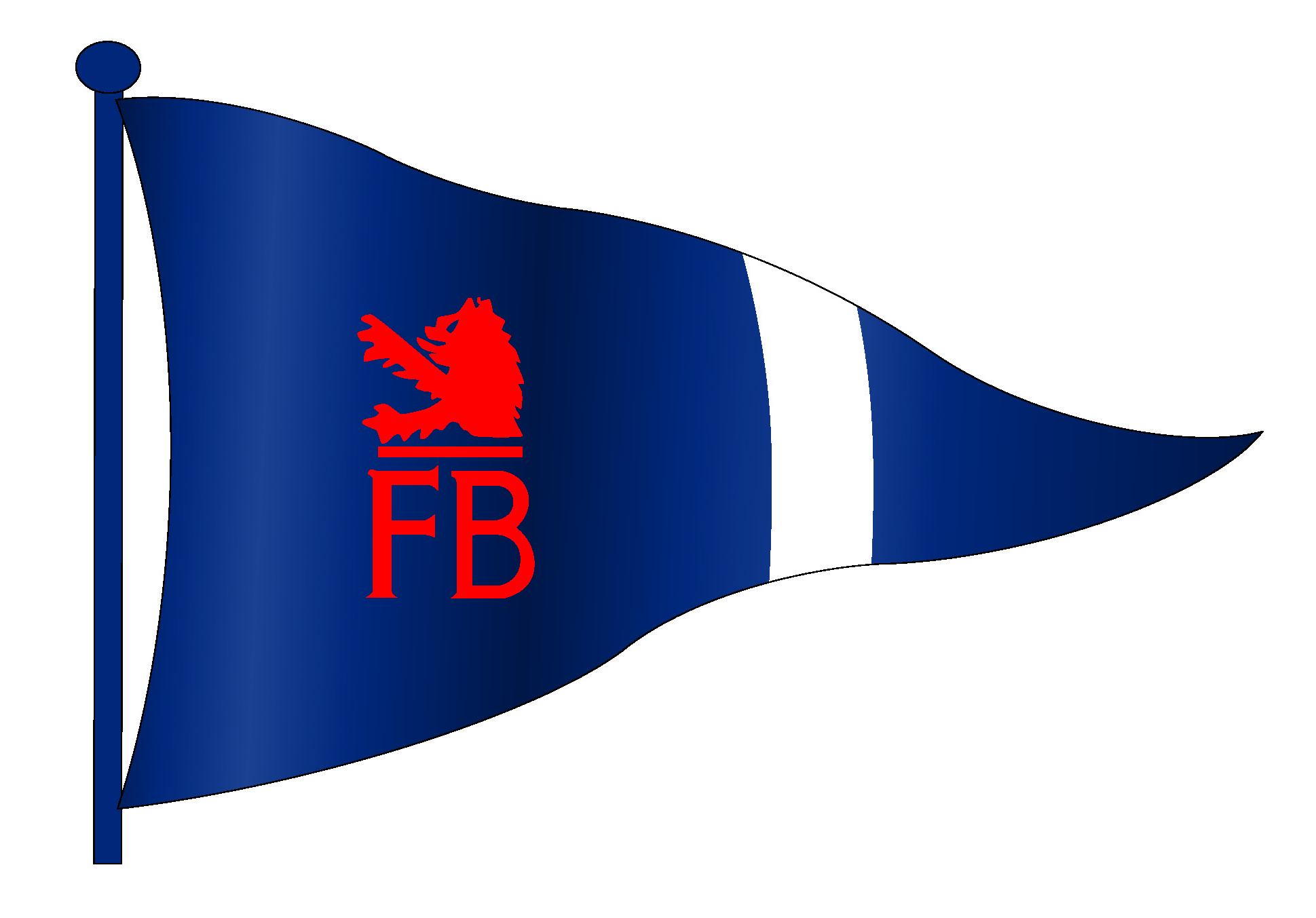 Folkboats at Yarmouth
For over forty years Folkboats have been a familiar sight in Yarmouth and at the RSYC. It is said that only a committee could have designed a camel, but there is always an exception to any rule and the Folkboat is a perfect example. The boat was the result of a competition held by the Scandinavian Yacht Racing Union in 1942 but no winner was declared. Instead a "committee" took the best features of the entries and Tord Sunden was commissioned to create a craft that met the goals of the design committee. The first boat was built in Sweden but by 2010 there were over 4000 registered throughout the world.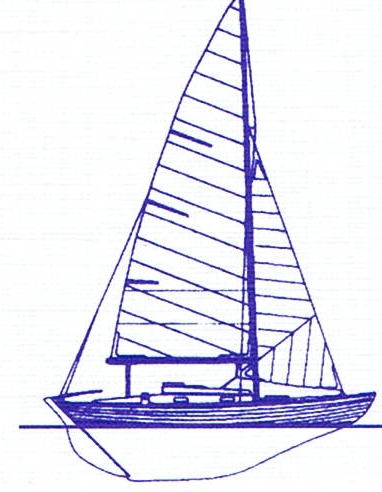 The original design – The Nordic Folkboat – was built of clinker construction in wood, generally oak frames and fir planking. The rig is a simple fractional sloop with minimal standing rigging, consisting of only two lower shrouds, two jumper shrouds, a headstay and a backstay. The mast is highly tunable enabling the Folkboat to sail well in light and heavy air well beyond one's expectations. The design evolved in terms of construction until in 1975 Eric Andreason created Folkbad Centralen from Kerteminde in Denmark and using his own "Gold Cup" winning hull as a mould created the precise original Nordic Folkboat in GRP. There are now active fleets of this construction in Denmark, Sweden, Germany, Ireland, Finland, USA, Canada, Holland, Belgium and the UK.
Here in Yarmouth we have a growing fleet and we now have our own starts on Wednesdays and certain weekends. Lymington has a fleet of over 30 boats.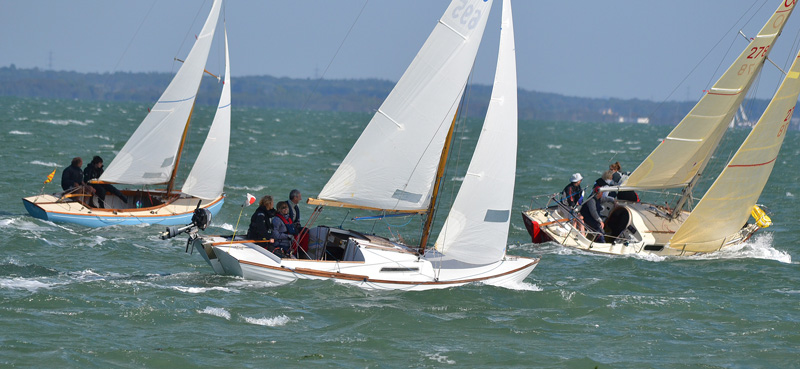 Tthe major event for the class is Folkboat Week at the Royal Solent during August. This event started here in 1966 and has run every year since then. It came about as a result of the Cowes Week organisers refusing a fleet entry due to lack of numbers. No such problems have ever occurred here and the week is famed for its racing and social events.
If you would like more information please contact the Sailing Office, tel 01983 766140 or email sailing@royalsolent.org.

David Fox
Chairman to Folkboat Association South Coast Area Committee.
To view the 2018 Programme please CLICK HERE
Owners List
Ajax - Graeme Bowen / John Gallimore / Tim Lee / Judith Reid
Aries - Chris Waddington
Bossa Nova - David & Teresa Fox
Columbine - Adrian & Christine Hartley- Webster
Eala Bheag - Alasdair MacLean
Kindred - Robert Page
Merganser - Jamie Sheldon
Madelaine - Ed Donald
Matilda II - Peter Welsh
Merganser - Jamie & Susie Sheldon
Mimi - Chris & Alison Beane
Ottar - Kevin Lessey
Raev - Garteh & Katie Davies / Mark & Mary Hall
Samphire - James Hoare
The Otter - Claire Locke
Tiptoe - Barry & Pippa Dineen
Woodpecker II - Jeremy Willcock
Ysa - Thomas & Jacklyn Case